Abby and Finn Puppies
Born April 30 – Ready June 17, 2012
*All Puppies have been spoken for*

Day 1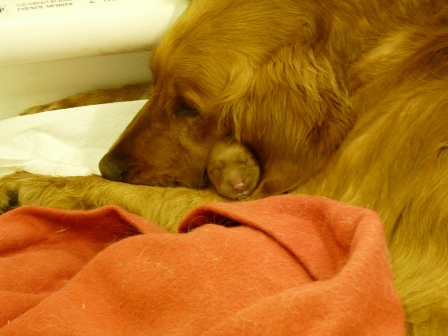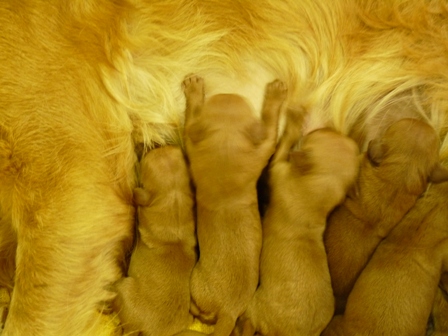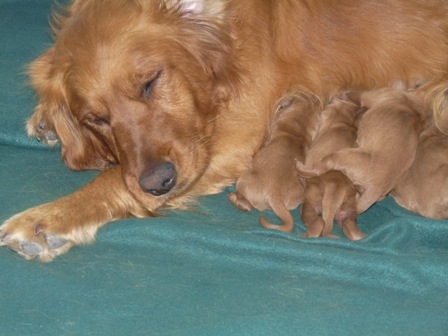 End of day 1
Abby finally able to rest.
Day 3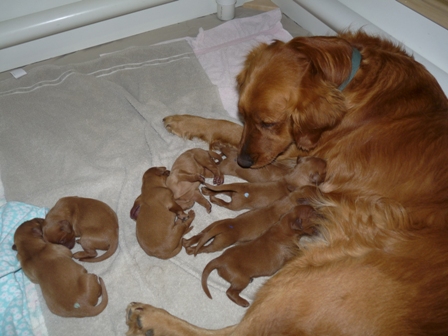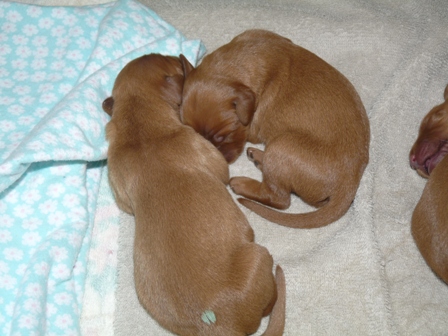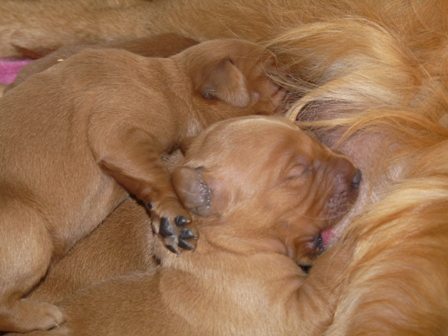 Violet
Had our first Vet check and dew claws removed today.
Day 8
Pigmentation on both the paws and noses has darkened. Sage and Pink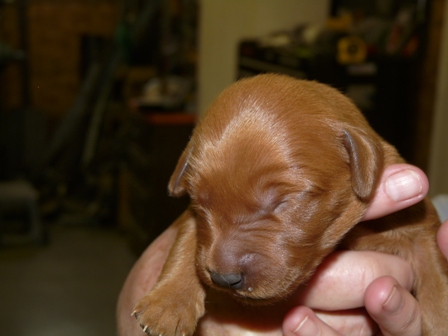 Baby Blue Boy.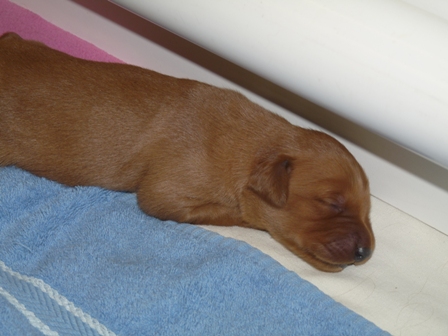 Eyes should be opening by this weekend.
Day 10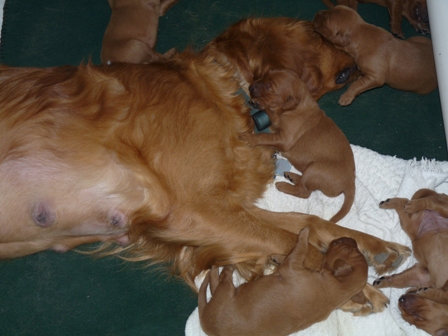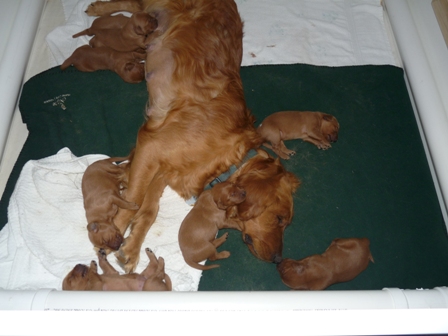 Day 12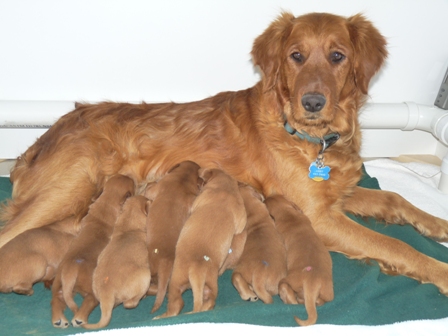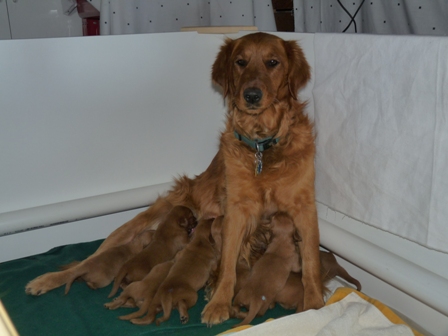 DAY 17
Eyes opened, but still a little cloudy.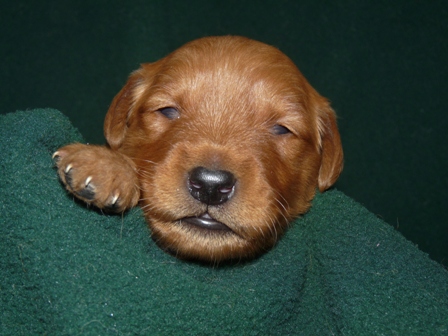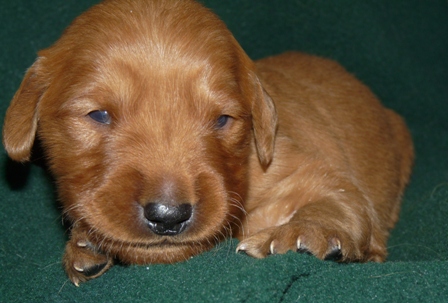 Navy Boy

Lt. Blue Boy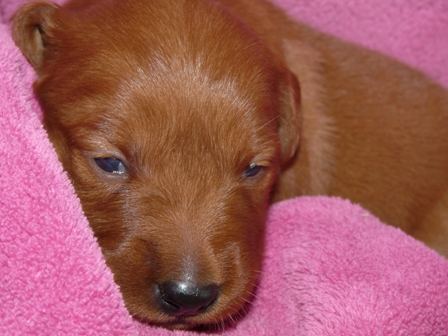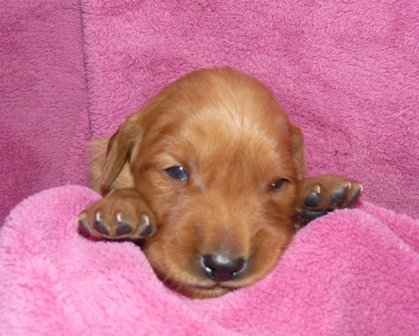 Yellow Girl Sage Girl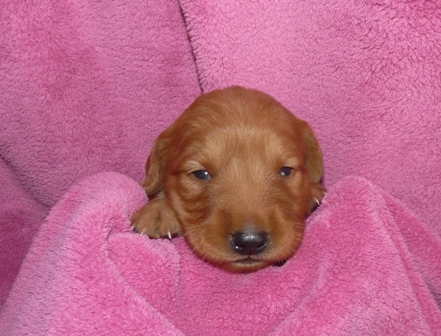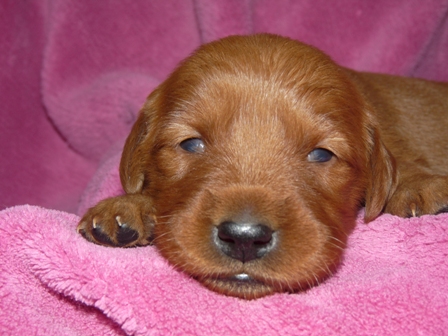 Orange Girl Violet Girl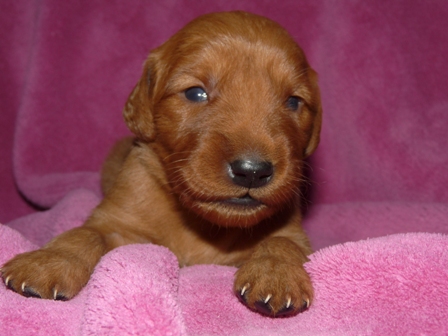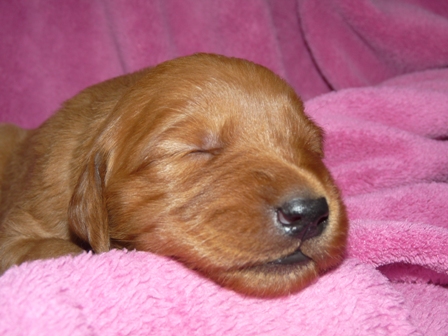 Pink Girl Rose Girl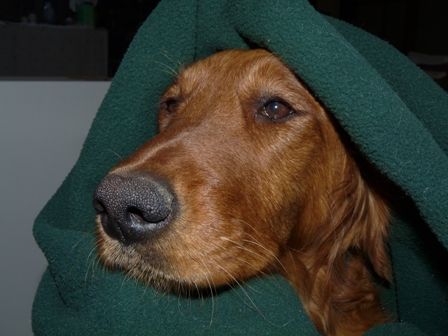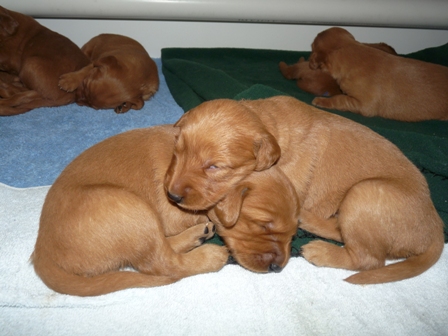 Abby wanted her picture done also!! Navy and Orange snuggling.
DAY 20/21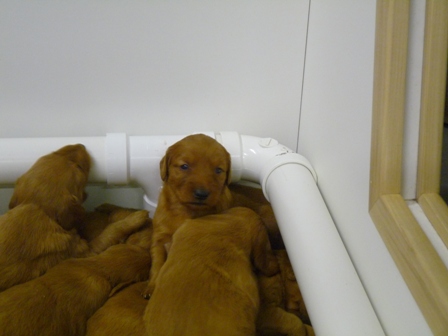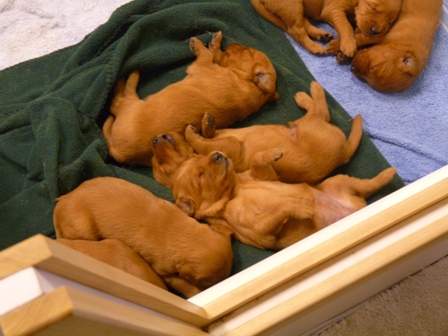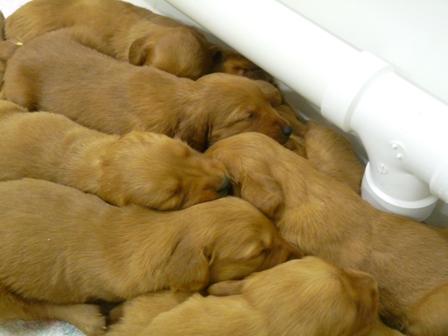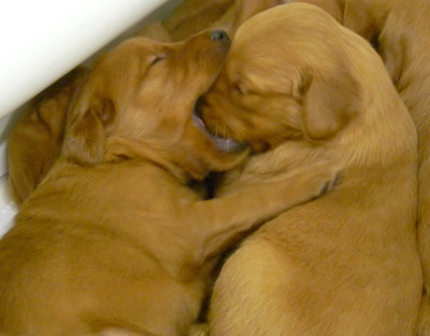 DAY 25/26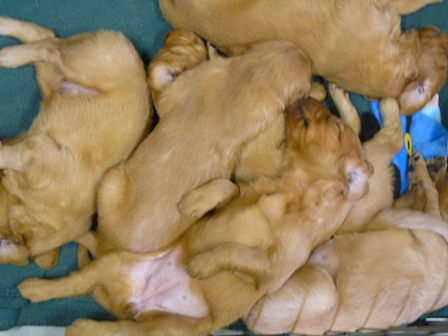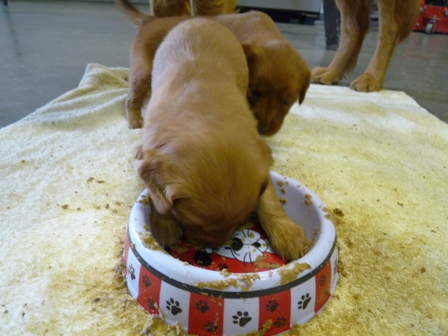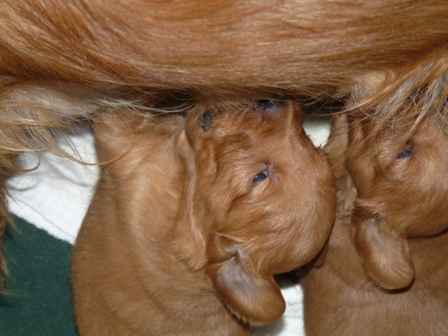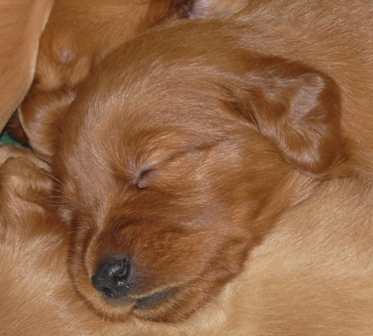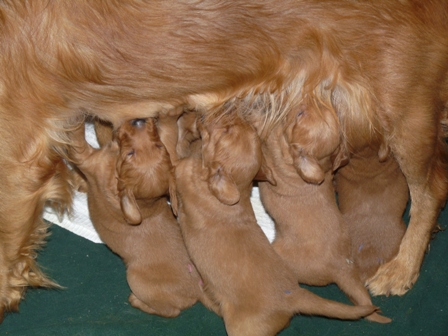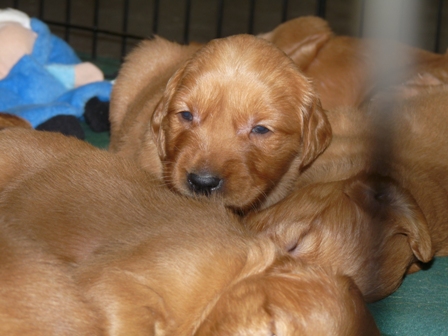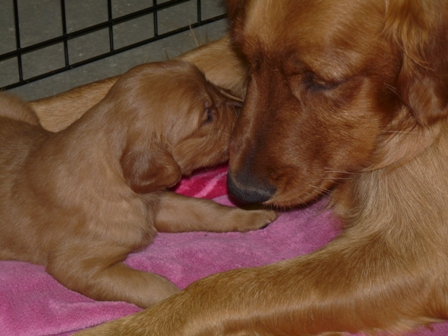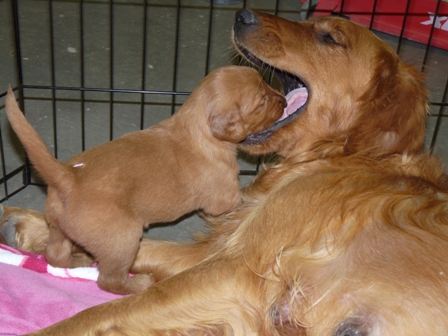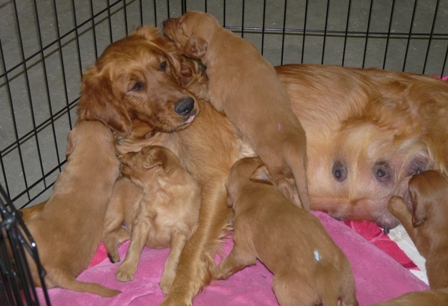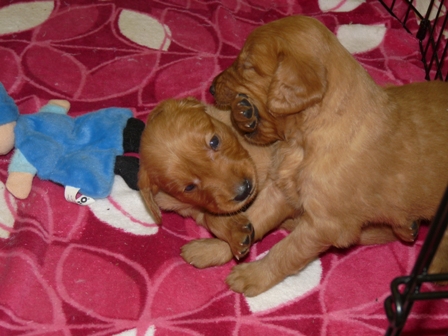 DAY 30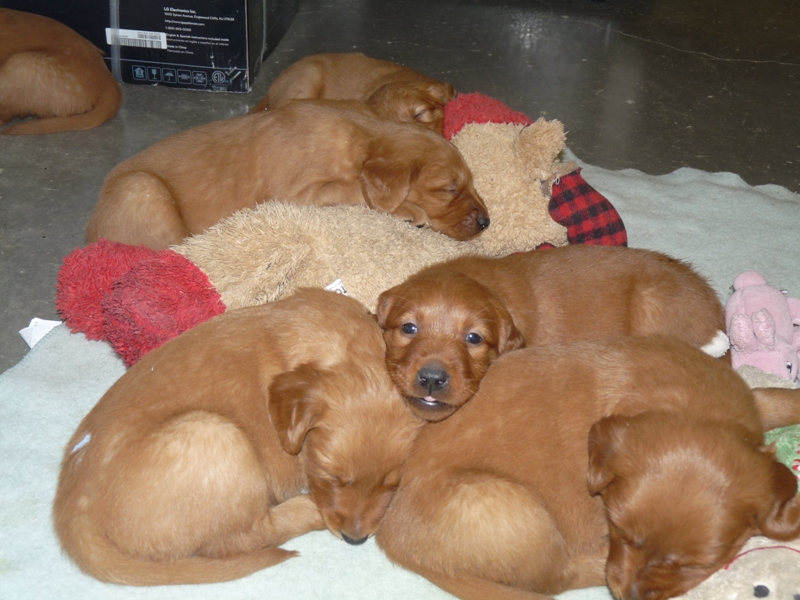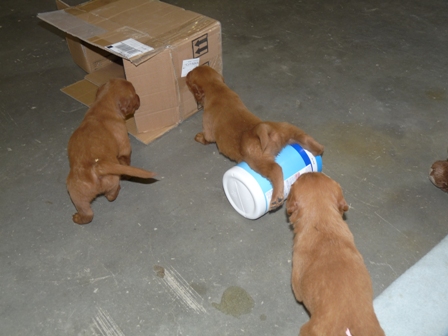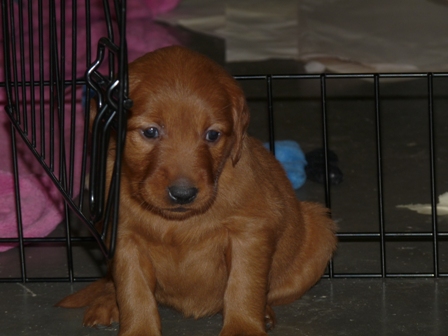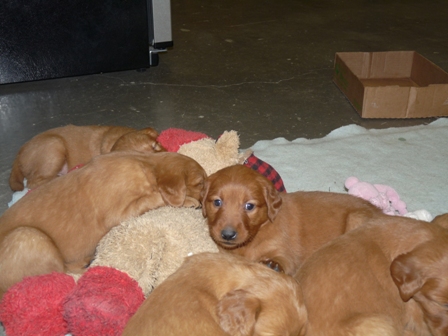 Day 33 First day Outside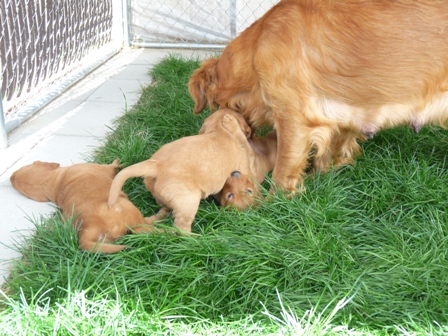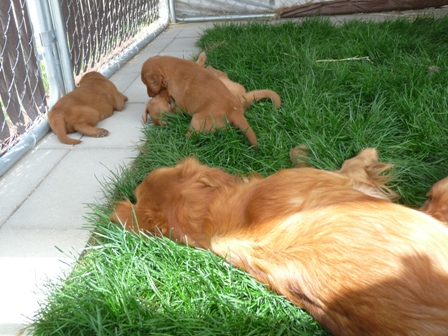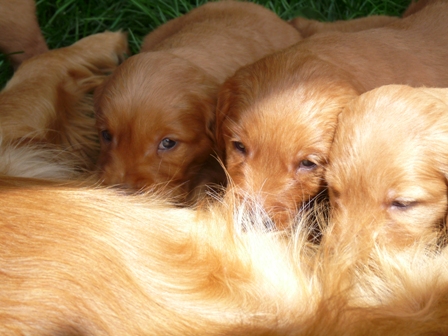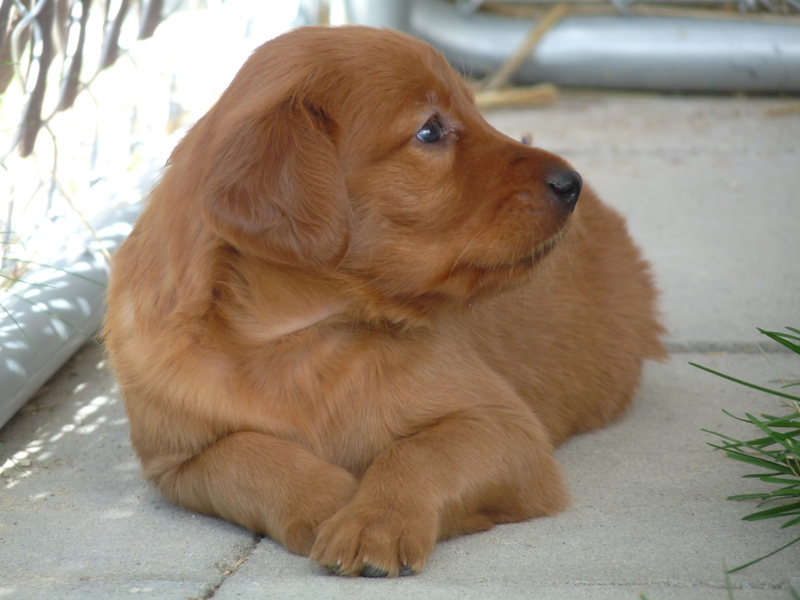 Day 36 – 40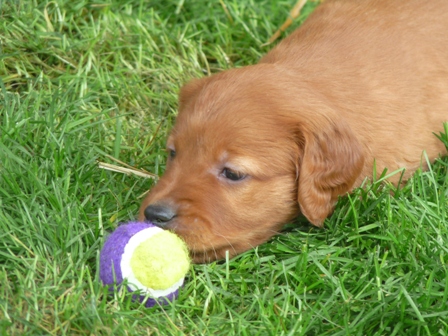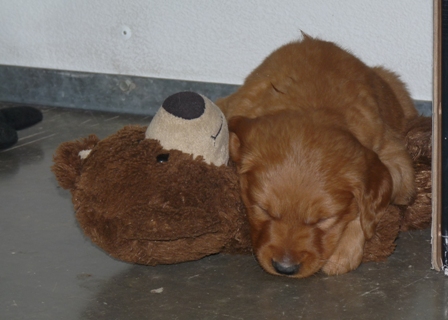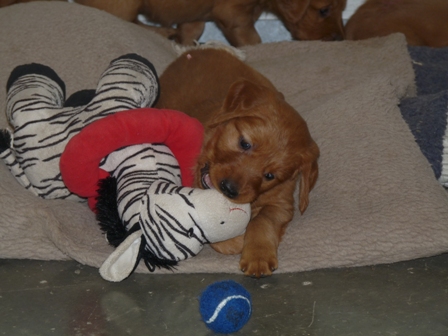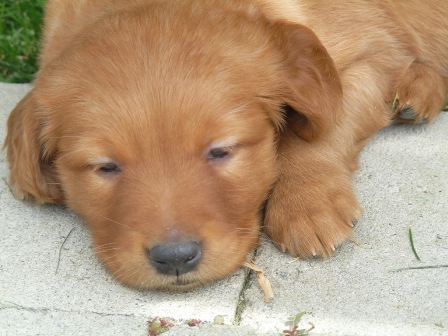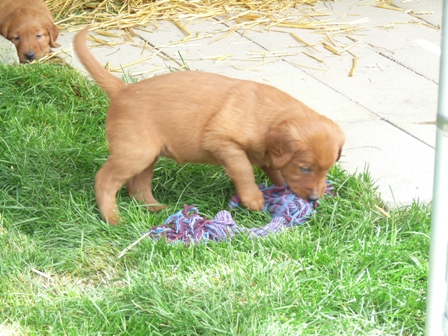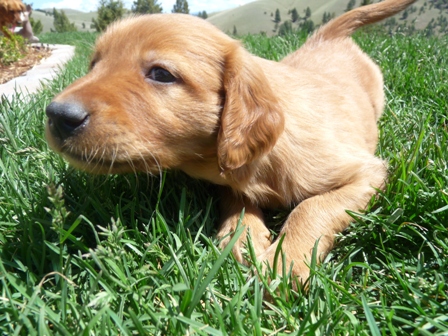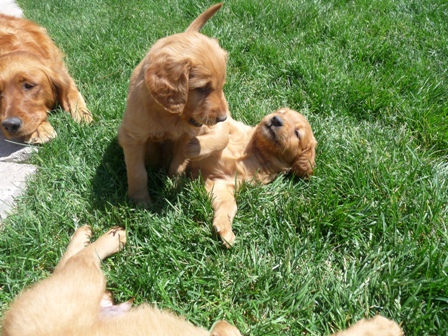 Day 45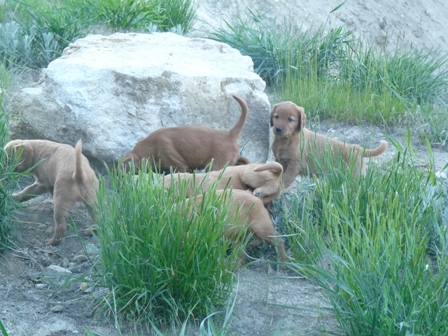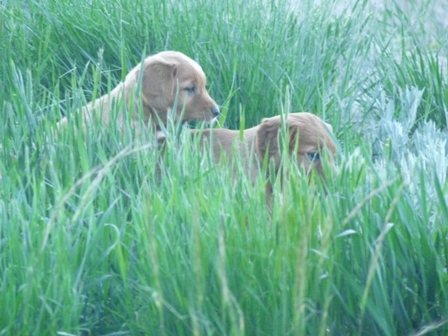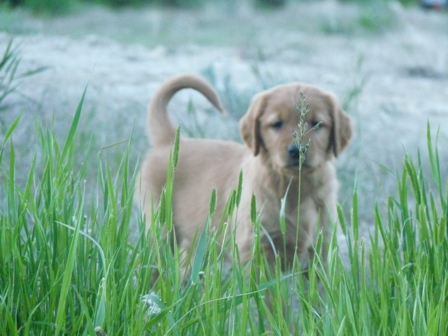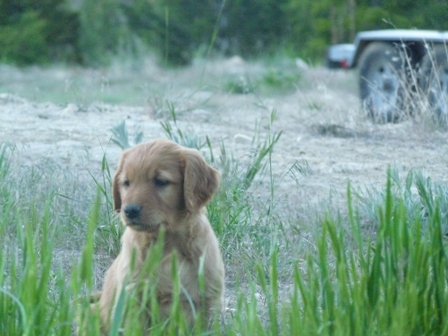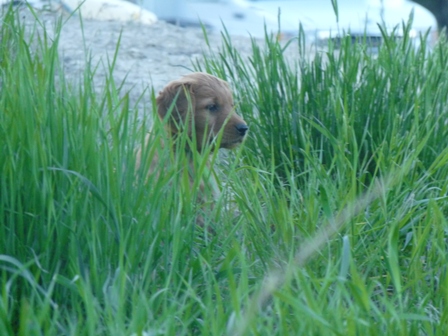 DAY