Tana – Canuck
Tana (Montana)

Canuck (Heads up Run for the Border)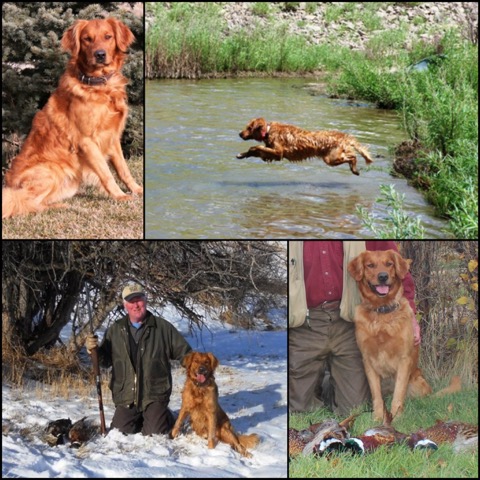 Tana was mated to Heads Up Run For The Border RN (Canuck) from Saturday Night Golden Retrievers.
View Canuck at Saturday Night Golden Retrievers
Tana/Canuck Puppy Pedigree:
Snowy Ridge Golden puppies come with:
Individual
neurological stimulation from Day 3 through Day 16
Dew claws removed
Vaccinated and dewormed
Veterinary Exam
Well socialized in a family setting
Started on house breaking
Written Health Guarantee
---
The puppy price is $1500, male or female, and reflects the quality of breeding and the resources we have invested in our dogs including acquiring all health clearances as outlined by the Golden Retriever Club of America (GRCA).A non-refundable deposit of $300 is required to reserve a puppy. All puppies are sold with Limited Registration. Limited Registration means that the puppy is registered, but no litters produced by that dog are eligible for registration. Puppies are normally ready to go to their families at approximately 7 weeks.